We provide professional private individual counselling, psychotherapy in Leicester and online for those aged 16+. Sessions are usually weekly but can be more or less frequent where required.
Each individual counselling session lasts 50 minutes (fees). The duration of the therapy depends on what difficulties you bring to your sessions.
Why individual counselling?
For a variety of reasons, life can be a struggle at times; sometimes overwhelming. It takes immense courage to explore the things that we find most difficult. Past experiences can impact our behaviour, responses and relationships. So by thinking together we can help you to discover why certain behaviours and responses arise and encourage new ways of responding for the future.
You may want to delve deep into past experiences. You may be curious to explore more recent events. There are many ways to gain understanding of the things we find unsettling.
We believe that you are the expert of you and in your ability to explore and evolve your understanding of yourself and your situation. We will help you learn to manage and explore your difficulties in an appropriately contained and supportive, yet challenging environment.
A choice of therapist
Here at Baines-Ball & Associates we have a team of trusted colleagues. This way we can get the best match for you and your specific situation. Meet the team. Whether you are looking to start individual counselling to work through anxiety, depression, stress, loss, change, childhood experiences, relationship difficulties or an aspect of your identity, we are here to help you move forward.
Developing a relationship of shared trust and respect is essential for effective individual counselling and psychotherapy, so it is important that there is a comfortable connection between client and counsellor. We provide a confidential place, free from judgement, for you to talk with someone about your concerns. Everyone in the team values each person's individuality and honours difference, diversity and inclusive practice within their work.
We have a diverse team, all with different training backgrounds and areas of interests. Click to see our current team of associates within the practice.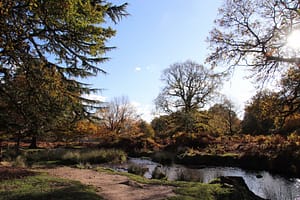 We offer specialist services for gender, sexual and relationship diversity (GSRD) or lesbian, gay, bisexual, transgender, queer, intersex, asexual, agender (LGBT+) counselling (click here).
Please get in touch by whatever means feels most comfortable for you.
Contact luan.bbcp@gmail.com or call 07581 793 223 for further details.
Baines-Ball & Associates: Counselling, Psychotherapy and Clinical Supervision in Leicester, Leicestershire and online