Below are some resources and links you might find useful.
Baines-Ball L. "Why Pronouns Matter" Therapy Today 2021; March: 30-33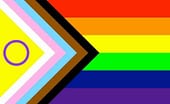 Baines-Ball L. "Access To Puberty Blockers" Children, Young People & Families 2021; March: 9
Baines-Ball L. "Diversity: are we doing enough?" Private Practice 2019; March: 26-29.
Owen Pugh V, L Baines. Counselling & Psychotherapy Research 2013. Exploring the clinical experiences of novice counsellors working with LGBT clients: Implications for training.
Our Practice Leaflet
My Links and links to other useful websites:
UK Counselling Directory
https://www.counselling-directory.org.uk/counsellors/luan-baines

BACP https://www.bacp.co.uk/profile/fd260110-3990-e711-80e8-3863bb351d40/therapist
Independent Supervisors Network
Judith Sullivan & Associates: Partner Practice
Counselling Pages
https://www.counsellingpages.co.uk/listing/united-kingdom/leicestershire/leicester/laura-baines-counselling-psychotherapy/

Other therapists:
Sheila Bonas (Counselling & Psychotherapy in Birmingham)
mail@sheilabonas.co.uk or call 07976 661576

Other links and resources:
Mentoring support for transgender individuals: Katie Neeves at https://cool2btrans.co.uk/
For information about family counselling contact: www.relate.org.uk (national website)

For downloadable information leaflets about psychological issues such as anger, confidence, depression etc. contact: www.mind.org.uk

The British Association for Counselling and Psychotherapy is a leading organisation for the regulation, accreditation and professional development of counsellors and psychotherapists. For information about the British Association for Counselling and Psychotherapy and its Ethical Framework, and for the United Kingdom Register of Counsellors contact: www.bacp.co.uk

British Psychological Society www.bps.org.uk

UK and Ireland Directory of Counselling and Psychotherapy www.cpdirectory.com

Leicester Lesbian Gay & Bisexual Helpline, 15 Wellington St, Leicester, LE1 6HH. Tel: 0116 2550667

LLGBT; Supporting Lesbian, Gay, Bisexual and Transgender people in Leicester, Leicestershire and Rutland: http://www.leicesterlgbtcentre.org/

Trade Sexual Health, Leicester: http://www.tradesexualhealth.com

Leicester Counselling Centre: http://www.leicestercounsellingcentre.co.uk/Pages/default.aspx
LGBT and Cerebral Palsy : Cerebral Palsy Guidance: https://www.cerebralpalsyguidance.com/cerebral-palsy/living/lgbt/
Baines-Ball & Associates: Counselling, Psychotherapy and Clinical Supervision in Leicester