Counselling, Psychotherapy and Clinical Supervision in Leicester, Leicestershire and Online
Luan Baines-Ball
I am a qualified counsellor and psychotherapist (BACP Registered and Senior Accredited), and offer both brief focused and longer-term private counselling and psychotherapy. My practice is based in Leicester city centre (LE1).
As a BACP Senior Accredited clinical supervisor I work with trainee, newly qualified and experienced counsellors, and professional support for allied health professionals. I provide ad hoc 'Ethics Surgeries' to counsellors, psychotherapists and allied health professionals who need an experienced ear so to guide the development of defensible ethical decision making. Because many therapists require additional knowledge to effectively work with gender, sexually and relationship diverse GSRD/(LGBTQIA) clients I provide ad hoc consultancy for counsellors, psychotherapists and other professionals working with LGBTQIA clients.
My ground floor consulting room (accessibility info: door widths 75 and 69 cm) is in a discreet location of Leicester city centre and is easily accessible by public transport and there is on-street parking nearby.
My Philosophy for counselling and psychotherapy
Many of us, for different reasons, find parts of our lives very difficult; sometimes overwhelming. It takes immense courage to work at understanding the things that are unsettling us. Past experiences can mould the people we become. So by thinking together we can help discover why patterns of behaviour exist and encourage new patterns for the future; the hope for lasting change.
My belief in an individual's ability to explore and evolve their understanding of themselves and their situation underpins my work. I 'walk with' those in distress and assist in helping manage and explore difficulties in an appropriately contained and supportive, yet challenging environment.
Developing a relationship of shared trust and respect is therefore essential for effective counselling, psychotherapy and clinical supervision. It is important that there is a comfortable connection between client and counsellor. I provide a confidential place, free from judgement, for you to talk with someone about your concerns. I value each person's individuality and honour difference, diversity and inclusive practice within my work.
A choice of counsellor, psychotherapist or supervisor
Over many years I have developed a team of trusted colleagues working alongside me so we can get the best match for your specific situation. Meet the team. You may be seeking help for anxiety, depression, loss, change, childhood experiences, relationship difficulties or an aspect of your identity. Whatever you wish to work on, above all, we are here to help you move forward.
Counselling, Psychotherapy & Supervision services
Services include individual counselling and psychotherapy, relationship, marriage, couple+ or group counselling (any gender), Employee Assistance Programmes, counselling for trainees, gender, sexual and relationship diversity (GSRD), or (LGBT+). We also offer counselling, therapy room for hire/rent.
"Wherever you are going, wherever you are from:
you are welcome here"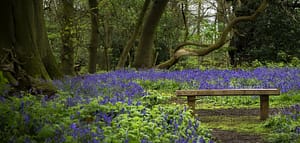 Contact luan.bbcp@gmail.com or call 07581 793 223 for further details or to discuss your requirements.

Baines-Ball & Associates: Counselling, Psychotherapy and Clinical Supervision in Leicester, Leicestershire and online