Clinical supervision with Luan
From my Leicester base, I provide clinical supervision for trainees, recently-qualified and experienced counsellors and psychotherapists. I also offer professional support sessions for allied health professionals. Sessions can be face-to-face, via VSee or Zoom, or via phone (fees).  I am a BACP Senior Accredited Supervisor. 

My philosophy in supervision
Hawkins & Shohet's Process Model of Supervision, Proctor's Model of Supervision (Learning, Support and Accountability), along with psychodynamic, transactional analysis, person-centred and solution-focussed modalities of counselling and psychotherapy, inform my work.
My working style is one of collaboration, whilst being mindful of differences in responsibilities, role, age, gender etc. in any supervisory relationship. I aim to provide a space, free from judgement, to reflect together about all aspects of your work; not only supporting and challenging you but also celebrating with you.
I am passionate about helping supervisees to explore how to make strong, defensible ethical decisions, providing an authentic space in supervision for LGBTQIA+ therapists and supervisors and, to encourage us all within the profession to challenge our previously unexamined prejudices.
My expectations of you as a potential supervisee are that you will have professional indemnity insurance (either personally or via the organisation you work for) and that you are a member of a professional organisation, such as the BACP, and abide by its code of ethics. The BACP recommend a minimum of 1.5 hours' clinical supervision per month.
I offer an introductory session (fees) to discuss your requirements for supervision, to clarify frequency of sessions based on your caseload, experience, accreditation requirements and to give us the opportunity to establish how we might work together.
Experience
I supervise counsellors at Leicester LGBT Centre, Coping with Cancer, The Laura Centre, Galop and a London-based Transgender Voice & Speech Service, Macmillan Cancer Support, and BACP Ethics in Action Team and have several years' experience of providing both individual and group supervision, in addition to personal experiences of receiving individual, peer and group supervision.

I provide ad hoc 'Ethics Surgeries' to counsellors, psychotherapists and allied health professionals who need an experienced ear to guide the development of defensible ethical decision making. Because many therapists require additional knowledge to effectively work with gender, sexually and relationship diverse GSRD/(LGBTQIA) clients I provide ad hoc consultancy for counsellors, psychotherapists and other professionals working with LGBTQIA clients.
A choice of supervisor
If, for any reason, I am unable to meet with you, I am happy to refer you to one of my associates within the practice.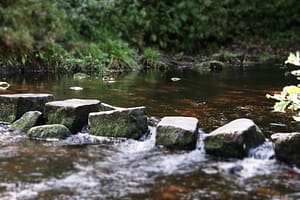 Contact luan.bbcp@gmail.com or call 07581 793 223 for further details or to discuss your requirements.
Baines-Ball & Associates: Counselling, Psychotherapy and Clinical Supervision in Leicester, Leicestershire and online